Puerto Rico is home to a vibrant culinary culture. On top of national dishes like Platanos and Asopao, the country also has an incredible coffee scene.
You don't need to leave home to get some amazing Puerto Rican coffee. In spite of a low export rate, there are a variety of affordable Puerto Rican coffees available online. Before you buy coffee from anywhere, you should know what you're likely to get. Here are some facts about Puerto Rican coffee, and some of the best blends available online.
About Puerto Rican Coffee
Puerto Rico has a long history of growing coffee that collides, sometimes painfully, with it's difficult history. Under Spanish rule, coffee was introduced as a cash crop. Volcanic soils and mountainous terrains made the island a perfect region for coffee growth. While the plant initially lacked the economic importance of sugarcane, the most important crop on the island. However, it became a popular plant for local consumption, and soon experienced a rapid rise.
By the end of the 19th century, Puerto Rico was the world's 7th largest producer of coffee. However, the 20th century would see a subsequent decline in coffee production under American rule.
The United States saw a benefit to using the island as a major producer of sugarcane. Thus, more resources were directed toward sugar production.
In recent years, Puerto Rican coffee production has been revitalized. However, the island still struggles to produce as much coffee as it drinks, making reliable and affordable exports difficult.
The most popular style on the island is Yauco Selecto, which features a balanced and full-bodied profile. If you like coffee with a sweet, creamy, and buttery mouthfeel, you'll love this varietal. That being said, you shouldn't think of Puerto Rican coffee as only coming in one variety. The island is filled with brewing potential, and that means you can get a variety of great tasting coffee from Puerto Rico.
Puerto Rican blends are best served strong. Because of this, you'll find a lot of chocolate-notes and earthy-undertones with your coffee. Brewing in a stovetop coffee pot is the best way to prepare the cheaper ground blends on this list, while the pricier blends should be brewed to a high-strength in a French Press or Aeropress.
Best Blends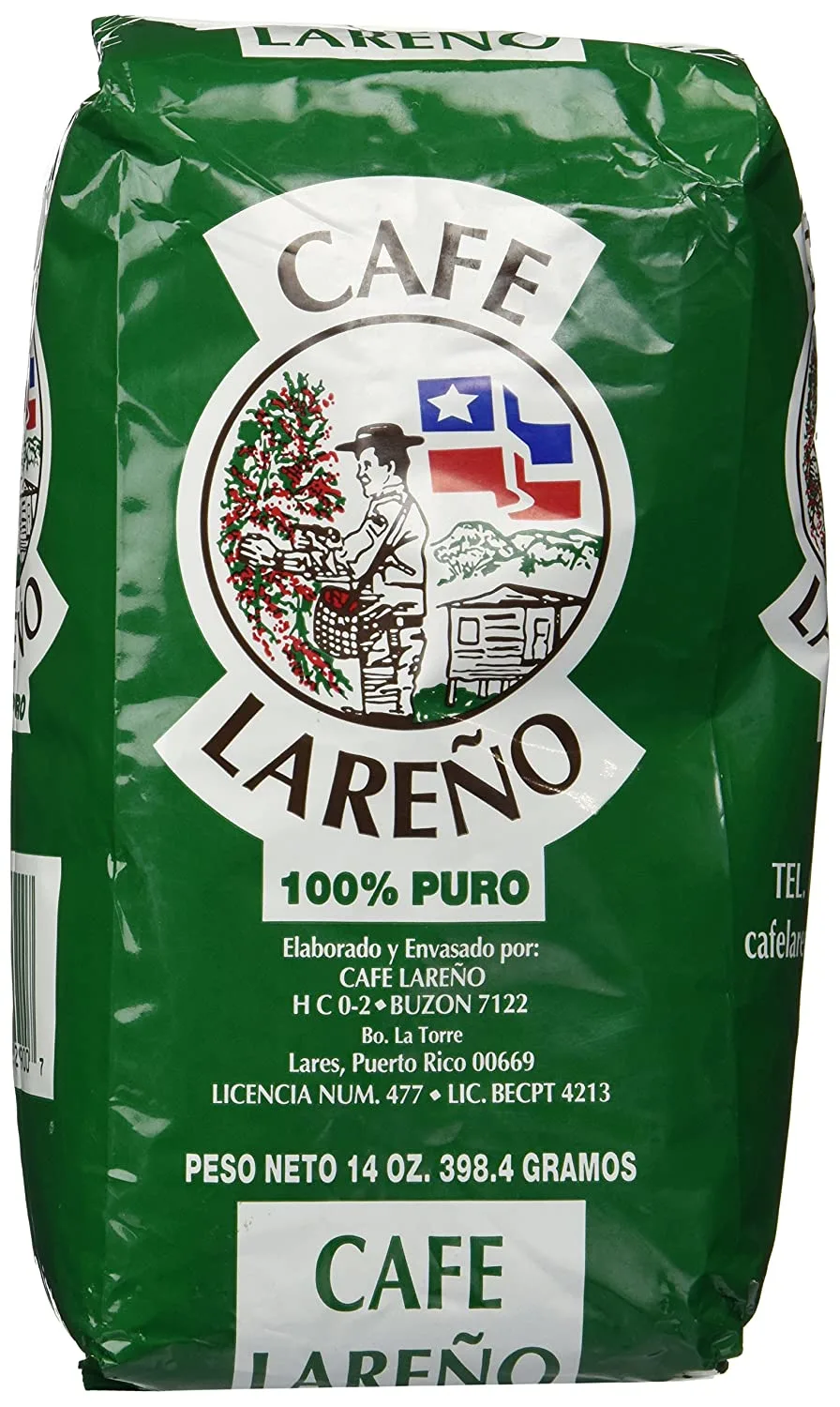 Cafe Lareno comes from the high-altitude Lares region of the island. While many varieties of Puerto Rican coffee are more popular among tourists than locals, Cafe Lareno is one of the island's most popular styles of coffee. Because coffee in Puerto Rico is best enjoyed strong, this coffee is a great pick for fans of thick morning brews. While Cafe Lareno is hefty and high in caffeine, it doesn't have a bitter aftertaste. Instead, earthen and chocolate notes shine forward in this brewing style.
Many commenters on Amazon point out that, while the coffee is affordable on the site, it's more expensive online than on the island. The cost of shipping is a burden for fans of international coffee varieties, but if you don't plan on taking a trip to the island, it's worth paying for this high-quality blend.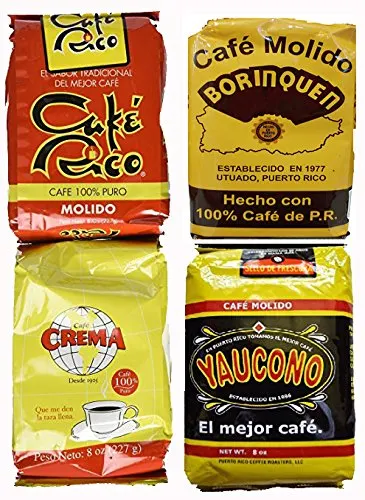 Amazon offers a wide variety of Puerto Rican coffees in variety packs of four. These blends highlight the different styles popular among locals. While most of these are good options for those looking to experience the different affordable coffees on the island, they do not provide more expensive or artisan styles for coffee aficionados.
That being said, it can be good for fans of international coffee to try cheaper blends from certain areas. They may not capture the nuance of a particular roast, but they do provide a window into the local tastes of the island. This variety pack is a good way to realistically experience Puerto Rican coffee culture, which is great news for internationally-minded Java geeks.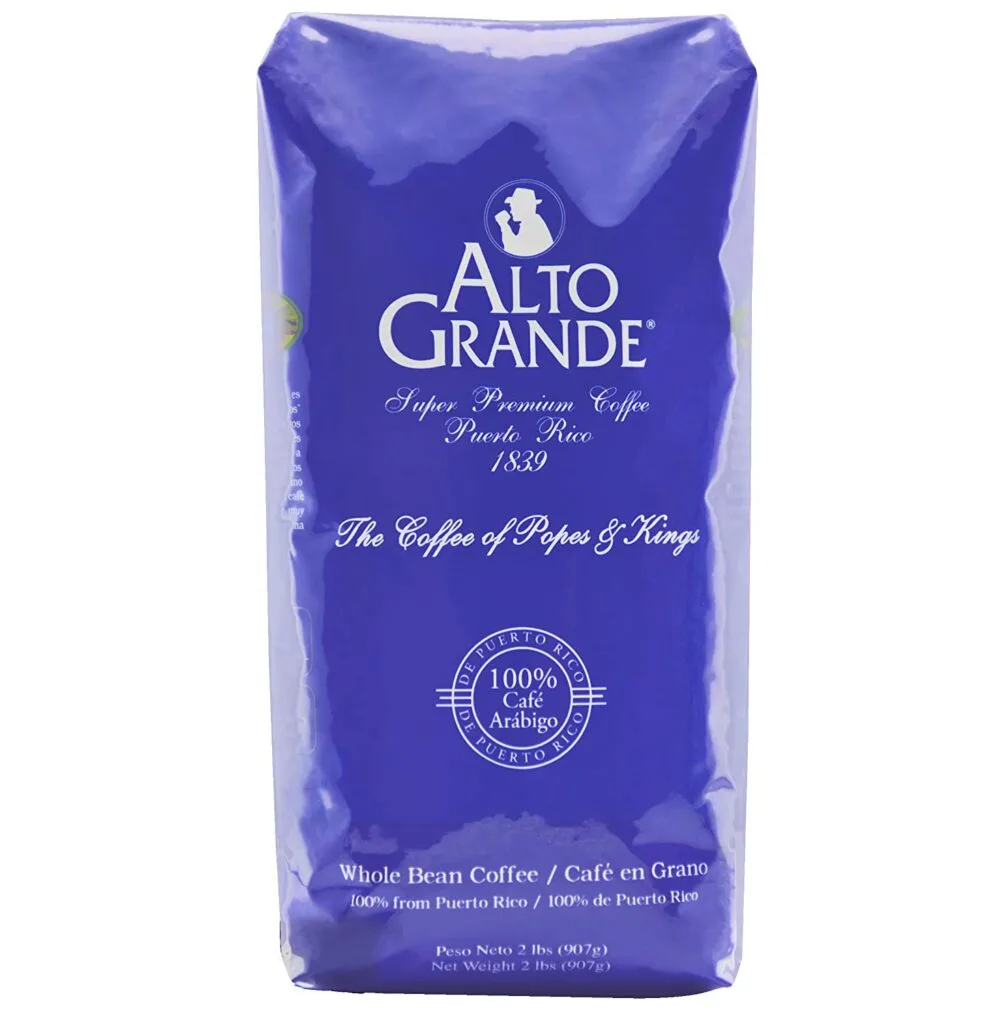 If you want a higher-priced brew from the island, Alto Grande is a great choice. This blend of coffee is famous internationally for showcasing the amazing botanical potential that makes Puerto Rico such a great place for coffee enthusiasts.
The balanced and chocolatey taste of this blend makes a perfect all-day brew. This coffee should definitely be ordered whole bean: because of its pricier nature, this is a good blend to save for special occasions, which cannot be done with ground coffee.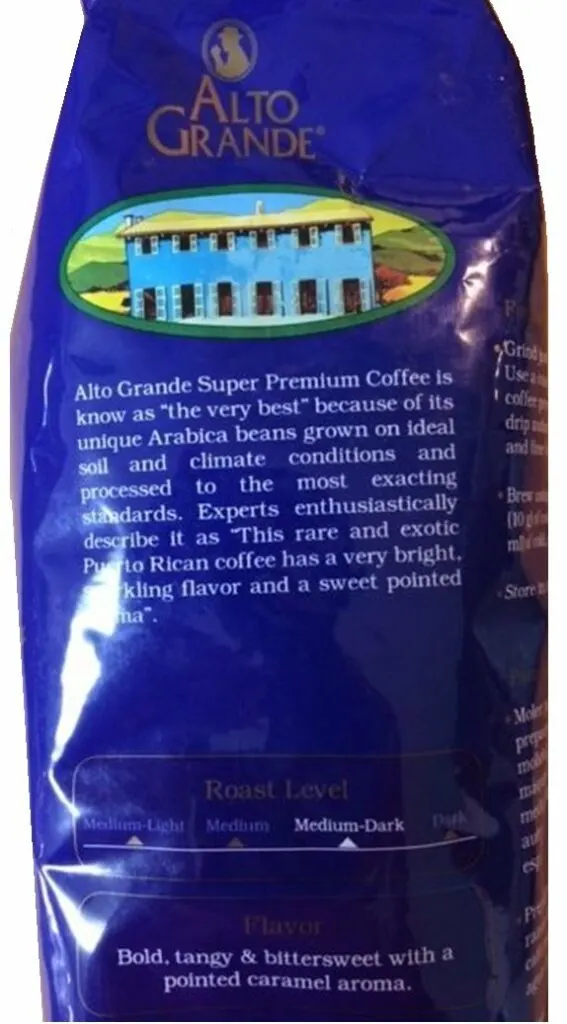 Yauco Selecto is one of the world's more expensive coffee varieties. While it won't be anybody's regular order, the quality of this roast justifies its high price. In fact, everybody should enjoy Yauco Selecto coffee, if only once.
The creamy mouthfeel and chocolate flavor of Yauco Selecto coffee make it a filling brew. If you're having this coffee, consider it on its own as a mid-day treat. At the very least, avoid having it with foods that have delicate flavor profiles.
Yauco Selecto has a strong aftertaste. Be ready to enjoy it for a short time after your cup of coffee. If you're enjoying it among friends, the aftertaste is another thing that gives it a unique flavor.
Yauco Selecto can be brewed particularly well with either a french press or the pour-over method.
The Last Drop
Whether you want cheap or expensive coffee, the rich culture of Puerto Rico makes it easy to enjoy a wide variety of java experiments. While you should consider your budgetary considerations, it's worthwhile to try coffee at all ends of the price spectrum.
When you go for a more expensive brew, both Alto Grande and Yauco Selecto coffees provide a unique tasting experience. The climate of Puerto Rico provides the perfect backdrop for amazing and flavorful coffee. So when you experiment with brews on the island, you'll know you're getting something good to the last drop.